Effective 07/01, Medical Mutual is launching the SmartChoice Concierge Program. 
What is it?
Helps you use lower-cost network facilities for their approved, high-tech imaging services (e.g., MRIs, CT and PET scans)
How does it work?
When your healthcare provider submits a prior authorization for imaging, they are notified if there is a lower cost facility for the service.
What happens if my provider declines the suggestion?
A SmartChoice representative will contact you with the different lower cost facilities
You will receive a call shortly after the authorization is approved
You will be informed of the more cost-effective or convenient facilities available in your network.
The SmartChoice representative can help you schedule new appointments and cancel previous appointments, if you choose to use a lower-cost facility.
Provide authorization information to you, the ordering physician and selected facility.
Finalize pre-certification for the approved services and provide authorization information to the member, ordering physician and selected facility.
Your Wellbeing And Security Matter To Us.
We are proud to offer benefit programs that encourage healthy living, financial security and balance the needs of our employees and the organization. This guide provides the summary information you need to select the benefits that best meet your situation.
We are here to help and ask that you take the time to understand your options, get answers to your questions and make the choices that are right for you and your family.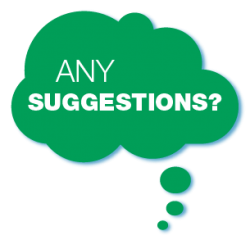 We want to hear from you!
Any suggestions on what you would like to see more of?